The Austrian ambassador in Slovakia visited Rimavská Sobota

On 15th February 2017 the Austrian ambassador in Slovakia Helfried Carl visited Rimavská Sobota. He was accompanied by the commercial counsellor Christian Kügerl. This rare visit was welcomed by the town government at the Town Hall in the afternoon.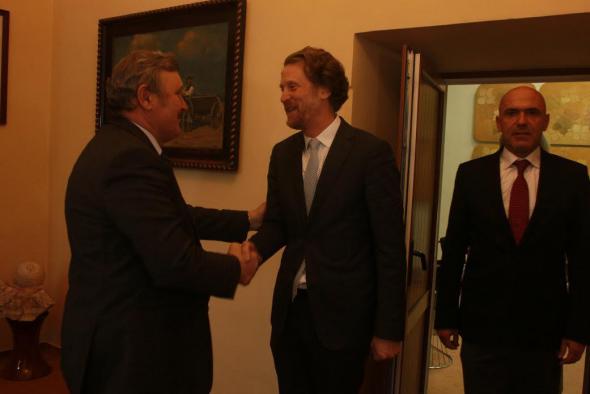 The ambassador visited our town during his three-day business trip around Slovakia. In eastern Slovakia he visited the towns of Prešov, Bardejov, Medzilaborce, Michalovce and Čierna nad Tisou. He visited a number of Austrian companies and also the remarkable cultural monuments in those regions. As the reason for his visit Helfried Carl said that he is not only the ambassador for Bratislava but also for entire Slovakia. He visited the town of Rimavská Sobota for the first time. Mayor JUDr. J. Šimko acquainted him with the socio-economic situation of the district, with the unemployment and with the other problems that the town and the region are dealing with. Mayor also reported on the development activities in the town that have been ongoing since he commenced his position as the town's mayor.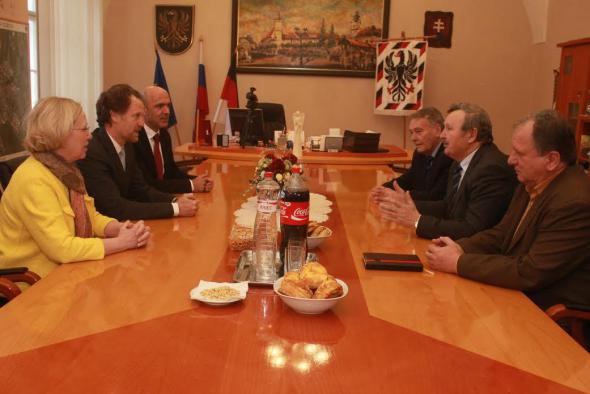 During their discussions they touched on several topics including the issue of the growing extremism in Slovakia and in the world, and also the significance and importance of the events in November 1989.
Ambassador appreciated the town leaders' efforts to enhance and improve the conditions for the local residents, despite a number of adverse factors that have an impact on the life in this region.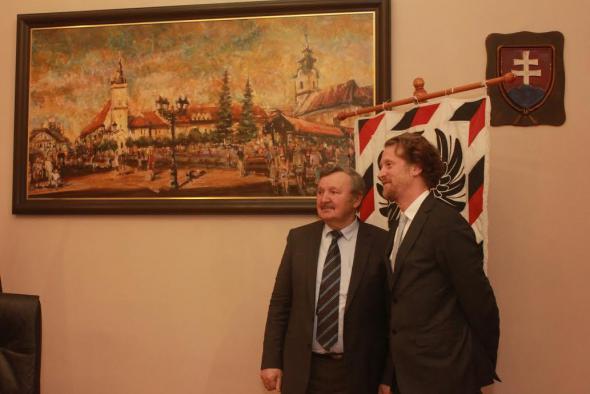 A. Vörösová