There is Something Untouchable in Music... Composer and Lecturer Peter Viktor Ličko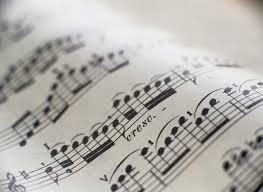 He composes operas, symphonies and film scores. He is the author of theme music for the towns of Rimavská Sobota, Hnúšťa and Lučenec. He is mentioned in Wikipedia (the free internet encyclopaedia) and since 2016 you can find his name in The Encyclopaedia of Public Figures of Czech and Slovak Republic.
Peter Viktor Ličko was born in 1946 in a mixed Hungarian-Slovak-German family. His grandparents, as well as the generations before them, were mostly lawyers. Music was introduced to him by his father who made him listen to the gramophone records of famous music composers, for example Mozart, Beethoven, Schubert or Bach.
At the age of three he was able to play some parts of the compositions just by ear and as an 11-year-old he was winning at music competitions. He studied in Prague and also in Budapest and worked in various towns of Slovakia. He says however that he eventually found his true inspiration and love for composing in his hometown...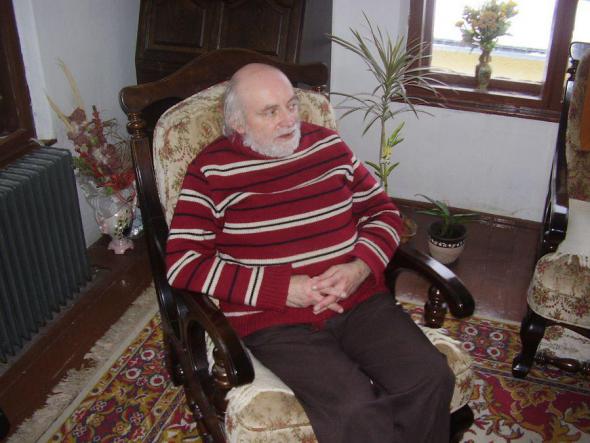 Mr Ličko, how do you reminisce about your childhood and your first contact with the classical music?
My father wanted to be a musician, singer, conductor, but his parents were against it. They said that it wasn't a gentleman's profession and it was not noble. Father was very unhappy about it, so I think he wanted to fulfil his dreams this through me. My parents mentioned to me that as a 3-year-old I could sing 15-20 tunes by Beethoven, Schubert, etc. Then I started to strum the piano with these melodies just by myself. I was accepted at The Music School a year earlier than is usual. I studied the piano and at age of 10-11 I started to compose short tunes, for example piano excerpts of the symphonic compositions. When I was 11, my mum enrolled me in the district competition which I won. I proceeded to the county round, where I also managed to win and then I won the nationwide round. I participated at the Annual Youth Creativity Competition in 1957-58 in Prague and I achieved the third place.
What influence did your studies in Prague and Budapest have on you?
I studied the piano and the musical aesthetics at the National Conservatoire in Prague. Occasionally I attended some composition courses. At that time I could not speak Slovak nor Czech but eventually I learned. Later I studied at the Franz Liszt University in Budapest for five years. I think that the main influence on me had György Kurtág who was my piano instructor and indirectly he also instructed me on the music composition.
Where did your steps lead you after the completion of your studies?
In 1972-1980 I worked at the Konštantín Filozof University in Nitra where I lectured and I was also the Head Consultant for the Music History, Composition Analysis and Music Theory. Later I lectured in Žilina at the National Conservatoire. Then I returned to Rimavská Sobota.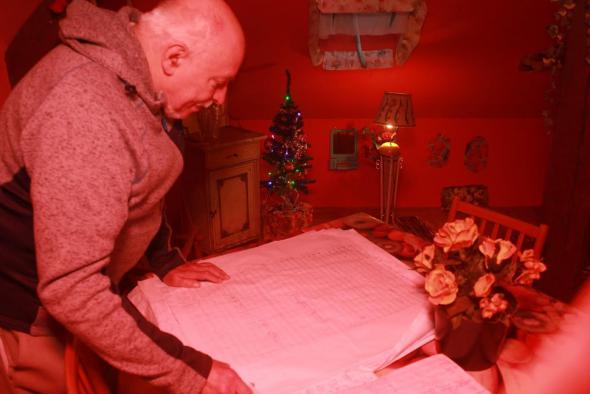 Rimavská Sobota is a very small town in comparison to Bratislava or Prague. Larger cities can offer more opportunities to become a known public figure, to achieve many accomplishments or to become famous. Don't you feel that by returning to your hometown you have deprived yourself of some of these opportunities?
I returned to Rimavská Sobota in 1982. During the period when I was teaching music, from 1959 to 1975-1985, I did not compose at all. It's perhaps a paradox but after returning home I finally found a true peace and inspiration for my creativity. I think that for example in Bratislava I would not be able to compose. I have a strong bond with Gemer and I feel as if everything including my return home was somewhat destined for me, as if I was a part of the "causality loop paradox".
Apart from composing you carried on with the pedagogical activities. How do you see today's generation of young musicians?
I was a teacher at the Elementary Art School in Rimavská Sobota from 1982 to 1991, then at the Hnúšťa branch of The Košice Conservatoire I was teaching composing. My students used to win a lot of competitions. I liked using new and experimental methods of teaching. At the present I teach at The Private Music and Drama Conservatoire in Rimavská Sobota which relocated from Hnúšťa in 2014. I have to say that the students at the conservatoire are excellent or borderline genius in the improvisation of music which they study along their usual daily studies. Roma people have music simply "in their blood".
You compose under the assumed name of Viktor von Gesichtcheinstein. How did you come up with it?
In this surname is included my real surname: Gesicht as the face ("líčko" in Slovak language means "cheek" as a part of the face) and Stein means "stone" (the name "Peter" was derived from the Greek word "petros" meaning "stone" or "rock"). I came up with a name of a non-existent composer who had lived in the 18th century, was of German origin and in Zázrivá region he also owned a small manor house.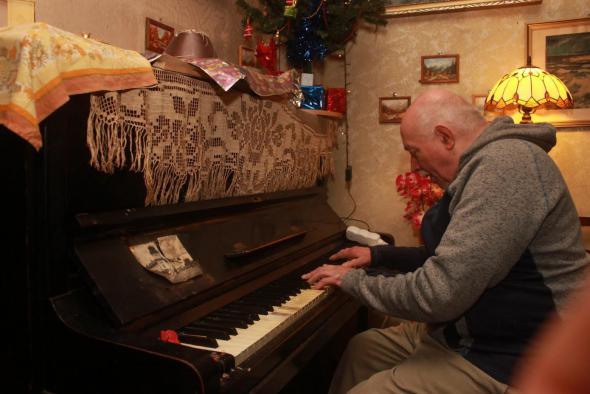 How would you describe your work, your composing style?
In composing I am an autodidact (i.e. self-study), similar to A. Dvořák or A. Schonenberg. My work could be described as polysystemic, multipersonal, multicultural. Only recently I realised that my music is similar to the works of Alfred Schnittke, John Williams and Trevor Morris who all composed symphonies and film scores. In the same composition can be often found so-called "avant-garde" systems from the fifties and the sixties of the 20th century mixed with strong influences from neoromanticism. In my work I express my philosophical thoughts and scientific theism.  
Your work is extensive and characteristic by the wide range of styles. Can you talk us through them?
I composed more than 600 works. I started to write my compositions in Neo-classicist and Early Romantic style similar to Mozart and Schubert as it was close to my heart. Then some of my compositions were done in Classicistic style. Following that I started to write post-modern compositions where the styles were quite mixed. I'll mention at least a few of them. One of my main works of the eighties is the composition named Universal World Symphony. Somewhat larger works of this era are The Journey by the Druken Ship, Spring, Terezín Requiem. I also wrote music for symphonic ballet The Lord of the Rings (in two versions 2002 and 2007), symphonic ballet with my own script called Fateless based on the novel of Imre Kertész.
It's not unknown to us that you also write operas. Can you mention at least a few?
I composed many operas, including the entire cycles of opera. I can mention for example the opera cycle of fifteen one-act pieces called The Tragedy of Man, based on drama by Imre Madách. Operas called The Temptation of Mrs Rowling, Nero and Event Horizon 2 are amongst the first from the series of fantasy operas where I expressed my philosophical views. I also wrote a cycle of 13 fantasy sci-fi operas such as melodrama called From Darkness to Dawn, and many more.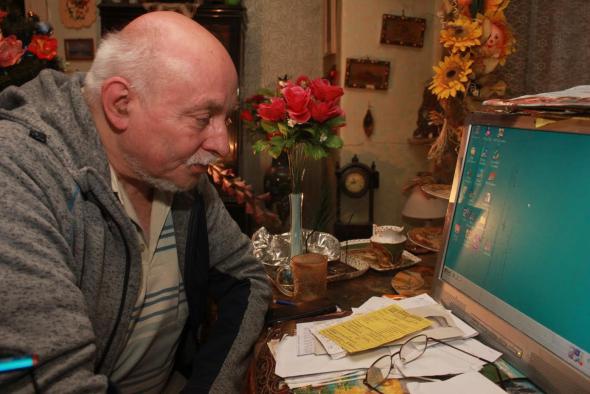 Do you make use of the modern technology for composing or do you still write your music the old-fashioned way, i.e. manually?
I have been using a computer for composing since 1997. I am also trying to write music for computer games based on my own ideas and narrative. For example, the game called Doctor Who and the Infernal Labyrinth, it's almost like a film score. Another similar project is The Journey to the End of the World, from 2014. Since I live in Gemer, I have to mention that I wrote theme music for the towns of Hnúšťa, Rimavská Sobota and Lučenec.
Where does your inspiration come from?
It varies, for example when I'm walking down the street, when I'm travelling, when I wake up in the morning.
We experience music by listening to it, we can sense it, feel it; it has an impact on our emotions, and it also has proven therapeutic effects. What does music mean to you?
Everything valuable and important to any human is usually intangible. Same with music. I think that music is the most spiritual creation of mankind. It consists of fixed physical properties which can be expressed through the music notes, on the other hand there is something in there that is untouchable.
And finally, please tell us what are you currently working on?
During and after Christmas I managed to write nine Christmas songs – lyrics, music and instrumentation. I'm currently working on a quartet for piano and three string instruments (violin, viola and cello). I feel that right now I am experiencing my most creative season. It was very similar for L. Janáček, for example, who composed more when he got older.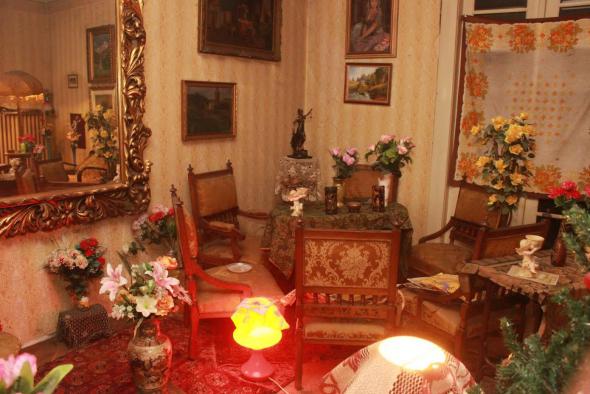 ... He avoided the worldly fame, he isn't known in the wider circles, but is secluded in his life and work. Yet he is well compensated by the joy of his creativity.
We know from history that many talented artists were not acknowledged during their life, or often misunderstood. Only the time has made them immortal...
 Mr Ličko, thank you for the interesting interview.
                                                                                            Andrea Vörösová
                                                                                      Translation: Monika Štuller