City Gallery
CONTACT:
Main Square 5, 979 01 Rimavská Sobota
tel.: 047 - 5624351 / 0421- 905 – 56 91 98
e-mail: info@mestskagaleria-rs.sk
Concurrent events:
Visual art group: lectures on visual art for people interested in visual art.
– pupils, students, adults, teachers VV etc. ( in cooperation with Dokument-um,
a civic association – Mgr. H. Chrenková),

Lecture on Renaissance art: Mgr. Helena Chrenková

Lecture on Baroque art: Mgr. G. Garlatyová

Concerts of the Elementary Art School pupils,

participation in events of the Town Cultural Centre – Maľujeme mesto (Days of town), Advent etc.,

cooperation with schools – events for schools within exhibitions (specialized lecturing of exhibitions),

sale of visual art magazines and information source on course of events in the Slovak visual art.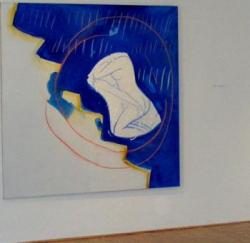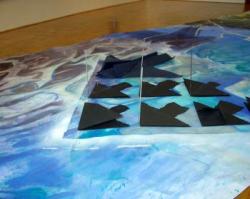 Opening hours

Monday 9:00-17:00
Tuesday 9:00-17:00
Wednesday 9:00-17:00
Thursday 9:00-17:00
Friday 9:00-17:00
Saturday 9:00-12:00

Employees of the Town Gallery:
Mgr. Gabriela Garlatyová, manageress and curator of the Town Gallery, historian and visual art theorist
Activities:
Visual art group
Procurement and sale of works of art

Further information: www.mestskagaleria-rs.sk